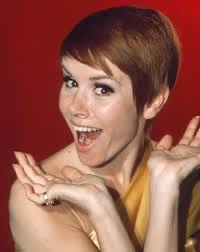 How Joyce Botterill became briefly one of the most famous women in the world.
On the 3rd of September 2015 Joyce Audrey Botterill died of pneumonia at Northampton General Hospital aged 76 to little acknowledgement. Few people knew who Joyce Botterill was but millions of a certain age knew who Judy Carne was. Hardly anyone will have known Joyce and Judy were the same person.
Joyce Botterill was born in 1939 in the same town she died in 2015, Northampton. Between these two events, Judy Carne became, briefly, one of the most famous comedy performers in the world. Her 60s and 70s credentials were impeccable. Her career summed up what showbiz was like in these decades and in the same way as her career went stratospheric, it just as swiftly collapsed around her in the late 70s, never to be rekindled.
Her hugely readable autobiography with the rather melodramatic Hollywood title, 'Laughing On The Inside, Crying On The Outside' is a who's who of anyone who was anyone in the UK and US entertainment industry during the 60s and 70s and gives an excellent account of her rise and fall. The scope of this article, however, is not to dwell on her downfall or the tragic events that led to it but to celebrate her fascinating achievements throughout the 60s and 70s where she was at the vanguard of a developing and changing comedy culture. So how, exactly, did Joyce Botterill, the greengrocer's daughter from Northampton become the Hollywood performer known to everyone, Judy Carne?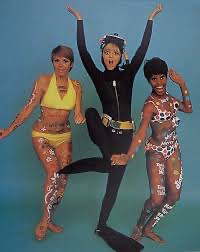 For a brief period, Judy Carne was the 'sock-it-me girl' on the biggest and most ground-breaking comedy show in the world, Rowan and Martin's Laugh-In. But her journey to this career pinnacle is just as interesting as this programme's cultural cache. It has always fascinated me how British performers, particularly actors, can move from humble beginnings in the UK to stellar success in Hollywood, specifically during the first part of the 20th century. Right up to the 1980s the US was an exciting, mysterious place that had a particular aura. Things happened there that didn't happen here. We all knew what it looked like, we'd seen the films and TV series, listened to the music and read the comics and all this only added to its mystery and glamour. But getting there wasn't easy, to say the least. Going there was virtually out of the question for most working people due to the cost of flights, accommodation and more than a little trepidation about what you'd find there. It was very much another country, almost like another planet. Trying to get there, right up to the early 60s, required a lot of money or a lot luck.
One only has to think of Chaplin, Stan Laurel and Cary Grant. Hollywood legends who all started in various obscure corners of the UK. How did they rise to world fame and success from relative backwaters of the UK like Lambeth, Ulverston and Bristol? The reason was they all had the good luck and talent to have toured America with performing companies. Chaplin and Laurel (or Jefferson as he was then known) went with the legendary Fred Karno company while Grant (or Archie Leach) went with the Pender Troupe. Judy Carne's route to the US was of a similar nature although much more modern, as one would expect.
But what about this weird name? OK, Joyce Botterill does not trip off the tongue or seem even remotely glamorous. But Judy Carne? Anyone with a rudimentary knowledge of Spanish or French knows the word 'carne' means 'meat.' Even by 60s standards, and Judy's body was most certainly exploited on Laugh-In, this is a bit strong. The reason for this change of name though was rather more prosaic. She had been in a play at stage school entitled Sister Bonaventure and had played an evil murderess called Sarah Carne and just decided it went well with 'Judy', which she'd already decided on as a stage name. I wonder if she'd have persisted with it if she'd known what it really meant? We'll never know although someone must have pointed it out eventually.
After graduating from the Bush-Davis Theatrical School for Girls she moved to London and began to appear in various stage productions and, in 1961, her 60s credentials really began to kick in. Small parts in Danger Man with the great Patrick McGoohan and The Rag Trade with Reg Varney and Barbara Windsor, for example. Around this time she also struck up friendships, and often more than friendships according to her autobiography, with Vidal Sassoon, Stirling Moss and Anthony Newley. She appeared (uncredited) in a couple of films also, the most interesting of which was Jazzboat where she met Newley, and another of the stars was a young Bernie Winters (who I don't think she had an affair with)(See As Mad As A Ha'penny Watch: The Strange Case of 60s Comedians). She was performing at this time as one of the Lionel Blair Dancers and Mr. Blair (who I also don't think she had an affair with) himself used to chaperone her around London. In the same year she was even a panellist on Juke Box Jury as the teenage representative, just like Magpie's Susan Stranks (See Here's Something I Wrote Earlier: Blue Peter v Magpie).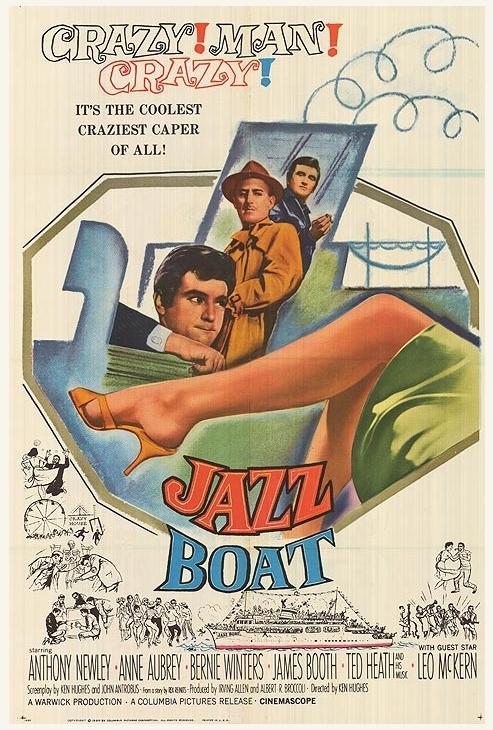 But her life was about to change forever. While filming The Rag Trade and also appearing in theatre revue at night she was called to the Grosvenor House Hotel in Mayfair for an audition. The audition was for a projected American series entitled Fair Exchange which was about an American family and a British family who agree to swap teenage daughters for a year. The series was noteworthy as it was the first sitcom on American TV to be of an hour's duration. Judy was eventually offered the part of the British daughter who went to the US and it was here her American adventure began.
The series itself was filmed in the US and, to my knowledge, was never broadcast in the UK but the cast was particularly interesting. Playing Judy's younger brother was a very young Dennis Waterman and playing her dad was an actor who was a very well known face to all British film and TV viewers, though few would probably recall his name, Victor Maddern. Maddern's IMDB listing is as long as your arm. With well over 200 credits he appeared in pretty much every well known British TV series and many films, usually in very small parts, maybe only one line, but his craggy looks and gruff cockney delivery guaranteed him endless roles playing heavies and squaddies. Fair Exchange was probably the biggest role he ever had and, interestingly, after the two US-based series of Fair Exchange ended, he landed parts in both Bonanza and Perry Mason, two of America's biggest and longest running series. For anyone stumbling across him in either of those two episodes it must have been an oddly jarring experience to see so British an actor. Maddern ran a sideline from acting which was a public speaking school. As a big Tory supporter he offered reduced rates to Conservative MPs and constituency workers. And to think I always quite liked him. Sometimes it's better not to google people..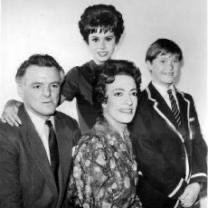 Fair Exchange ran for two series, which suggests it must have been reasonably popular, as real duds don't survive the first series in the cut-throat US schedules. When this finished Judy decided to remain in the US, and who could have blamed her, which was a pretty brave course of action for a still only 21 year old. Much of her time was spent contacting agents and casting directors. This led to a part in a short-lived American sitcom, which also was not broadcast in the UK, called The Baileys of Balboa about a family who run a chartered yacht business in California. It was set up to run against the very popular, and very similar, Gilligan's Island and lasted only one 26 part series. This pretty much established Judy in American TV though and soon she got her first starring role in, yet another US only series, Love on a Rooftop. It's worth remembering that in the UK in the early 60s we still had only two channels. On top of that, TV really only broadcast from 5pm till about 11.30. The protestant work ethic required decent people to be working during the day and then to bed at an appropriate hour to be ready for work again the following day. Space for American series on our two networks was limited.
It was while promoting Fair Exchange in 1963 that Joyce from Northampton would meet her first husband, who would eventually become the biggest actor in the US, Burt Reynolds. It's true to say that some American actors who are huge in their own country don't really translate to the UK. Warren Beatty is one. Though popular and well-known in the UK, he has never been the household name, the mega-star he was, and still is, in the US. Burt Reynolds was the same. His films were fairly successful, though most of them were pretty one-dimensional, but he never had the huge popularity in the UK of someone like Robert Redford, Paul Newman or Jack Nicholson. When he met Judy on a flight to Florida he was a fairly established TV star on the long-running western Gunsmoke, which was broadcast in the UK. His best days were yet to come but it was still quite a coup when, after a whirlwind romance, he and Judy Carne were married. The marriage was short-lived though. Burt believed in a woman knowing her place and being a nest-builder. He would call it being 'traditional' although tradition is always a flag of convenience for people trying to justify the unjustifiable. According to Judy he could be aggressive and, sometimes, violent and insanely jealous. It says a lot about her that she was prepared to seek a divorce rather than accept the role he expected her to take on. That said, they remained friends and when times got tough for Judy in the late 70s and 80s he was one of the few who continued to support her. One has to remember how young they were when they met and got married.
Love on a Rooftop in 1966 was when Judy's career began to get really interesting. Her co-star was tragic 70s idol Pete Duel of Butch Cassidy and the Sundance kid-inspired Alias Smith and Jones. Love on a Rooftop was based on the Neil Simon play and film Barefoot in the Park starring Robert Redford and Jane Fonda, the plot being about an art student from a rich family (Carne) and a struggling apprentice architect (Duel). Due to their lack of money they move into a tiny attic flat in San Francisco and confusion and misunderstandings, of course, ensue. They even have a nutty neighbour played by well-known US comedian, Rich Little. The series, again, was not re-commissioned despite reasonable viewing figures but Carne and Duel were now relatively hot properties.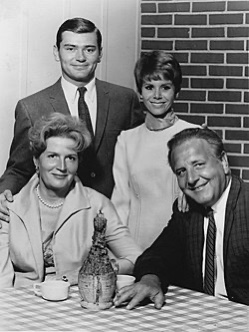 They remained very good friends, even having a brief fling, until Duel's suicide in 1971. Quentin Tarantino was reported as saying that Leonardo De Caprio's character, Rick Dalton, in the brilliant Once Upon A Time In Hollywood, was based on Duel. His suicide in 1971, which I remember vividly, caused shock waves when it was reported, even in the UK. Alias Smith and Jones was one of the most popular series on TV and was still being produced when he died. Reports on why he shot himself are vague though some feel it was due to depression due to his drinking and he had been arrested some months previously for driving under the influence and injuring two people. Alias Smith and Jones continued, however. US networks would never scrap a popular series just because of a minor problem like a star's suicide, and recruited Roger Davies to take on the Duel part. The series failed to recover without Duel and was cancelled after one more season.
Carne went on to appear in some of the biggest series in America after this on a guest star basis including I Dream of Jeannie with Larry Hagman, The Big Valley, a number of episodes of the very wonderful The Man From Uncle (The Girl From UNCLE: A Brief But Memorable Phenomenon) and even guest starred with her pal Pete Duel in Alias Smith and Jones before his death.
In 1968 she hit the jackpot when she landed a role in the biggest and most influential American comedy show of 60s, Rowan and Martin's Laugh-In, although she won't have known it at the time.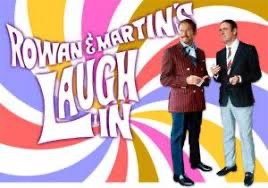 Laugh-In, as it was usually referred to, was a groundbreaking new type of comedy show that reflected the changing, 'anything goes' anti-establishment culture of the late 60s. Designed to take on the might of Gunsmoke and The Lucy Show, it was made up of quick-fire gags, catchphrases, recurring characters, a scattergun approach to structure, all dressed up in sexually-charged psychedelia. It's title was a pun on anti-establishment movements of the sixties, 'love-ins,' sit-ins,' and 'bed-ins.' It fortuitously coincided with the spread of colour television and was a truly colourful visual experience. For Judy, coming to this from Love on a Rooftop couldn't have been more different. After an initial pilot show it was commissioned for 14 episodes. By Season 2 it is was the most watched TV programme of the year in the US taking a whopping 38% share of the viewing audience.
Each character had their own particular role and catchphrase. The personnel changed from season to season but certain characters are remembered, mainly from the hugely successful first three seasons, at the end of which Judy left, but not before cementing her place in comedy broadcasting history.
Long running cast member Arte Johnson, for example, played a German Nazi officer, and at the end of a sketch he would be seen hiding behind a bush or plant smoking a cigarette. 'Very Interesting….' and he would deliver a gag about the previous sketch. This became a catchphrase that everyone in the US as well as in the UK came to know and was assimilated into everyday the culture. This is probably the character that is remembered most today by viewers of the time. Goldie Hawn's character was certainly played against type. In reality a very astute and intelligent operator, she played the archetypal dumb blonde with a whiny voice, often getting her lines wrong. Henry Gibson was a small man who would recite his own daft poetry. Jo Ann Worley, a larger than life, loud, brassy comedian would play a hysterical woman at a party constantly complaining about her unseen boyfriend, Boris.
A rather curious regular in season 3 of Laugh-In was English actor Jeremy Lloyd. With no previous American track record it's uncertain how he ended up playing the archetypal Englishman on RMLI. He was a truly sixties presence though. Having appeared in both A Hard Day's Night and Help, he also appeared in the first ever colour episode of fantastic 60s fourth series of The Avengers (From Venus With Love) where he played a posh chimney sweep (See The Avengers: Quirk, Strangeness and Charm (and bags of style)). After completing season 3 of RMLI he returned to the UK, met Joanna Lumley, and decided not to return for season 4 as they ended up getting married. He then became best known for co-writing Are You Being Served? (and inventing the line, 'Captain Peacock, keep your hands off my pussy!') and then 'Allo, 'Allo. (We might look down snootily on such low-brow comedy but neither show was Mrs Brown's Boys. And, to be fair, some of it is funny!). Even more interesting was that, according to Lloyd, on the night of the Tate murders in August 10 1969 he claimed to have been invited to Cielo Drive for dinner but turned it down. Then again, many celebrities also claimed to have been invited. It's a damn good story though.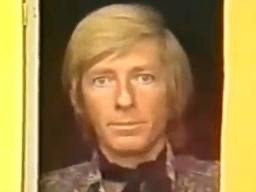 To modern readers this may not sound the most side-splitting comedy ever but one shouldn't underestimate its influence after years and years of middle-class sitcoms set in suburbia. In the UK Monty Python was just taking off and although the humour was very different, the format was of a similar left-field nature. Without Laugh-In it's debatable whether we'd have had fondly remembered sketch shows such as The Fast Show, Vic Reeves Big Night Out or Harry Enfield And Friends.
Judy's main character was as 'the sock-it-to me girl' where she would look right into the camera and say one of the show's very 60s catchphrases and would have it 'socked to her' in a range of very different, and often quite painful and unpleasant ways. Water, paint, trap doors and flying objects featured in these recurring skits. She grew very tired of them and it also contributed to her leaving the show at the end of season 3. She also had a character who was a telephonist at a switchboard. She would begin the sketch, 'Beautiful downtown Burbank, how can I help you?' (Burbank being where the Laugh-In studio was based).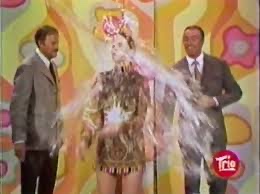 Other recurring sketches included The Party where a range of stock characters would do short gag routines in turn while at a disco, right at the start of the show. The Joke Wall at the end of the show where doors would open and a cast member would tell a one-liner while Dick and Dan bantered. This routine influenced many other variety shows and still does. And Mod Mod World where the attractive cast members including Judy would be dressed in up-to the moment gear and be covered in psychedelic drawings as the disco flashed coloured lights and the music would stop for the girls to deliver a gag. Describing these moments, I know, fails to put across the energy and excitement of the show but it was truly innovative at the time. Honestly.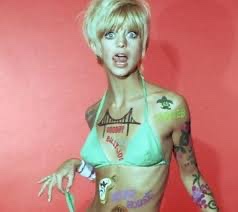 As the popularity of the show surged guest stars were introduced throughout for little vignettes at various times. The guests Laugh-In attracted were truly stellar. Richard Nixon, of all people, dropped in while campaigning in 1968 and put his subsequent victory down to this appearance. His Democratic rival Hubert Humphrey declined an invitation. Sammy Davis Jnr, Zsa Zsa Gabor, Jack Benny and Johnny Carson all made regular appearances. Even Big John Wayne turned up, a strange moment given his ultra-conservative views.
Laugh-In was also responsible for launching the career of high-voiced ukulele player, Tiny Tim. An odd long-haired eccentric whose signature tune, Tiptoe Through The Tulips became known worldwide, his appearances on Laugh-In shot him to stardom (The Utterly Weird Adventures Of Tiny Tim). He even had a guest appearance on The Golden Shot in 1969 which made him a household name in the UK. In the US, in true showbiz style, he married his first wife of four, 17 year old Miss Vicki, 20 years his junior, before a TV audience of 40 million on the Johnny Carson Show in 1969.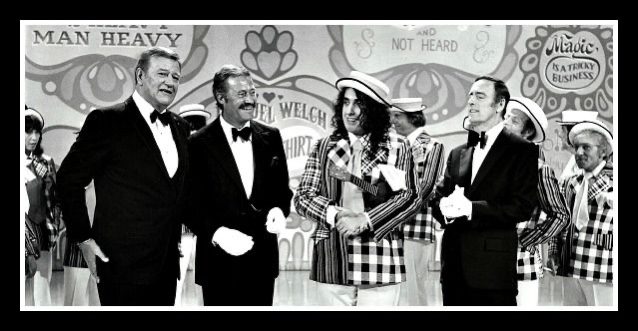 Judy left RMLI at the end of season 3 in 1970. According to her autobiography the programme just bored her and she was getting less and less to do. Just before leaving Laugh-In she performed a song American Moon on the Johnny Carson Show on the night of the moon landing. But her own star was beginning to wane. She continued to appear on chat shows and panel games, did cabaret in Vegas and appeared on Broadway in a revival of The Boyfriend. Drugs, a bad second marriage and a drying up of work effectively ended her career. A serious car crash where she broke her neck forced her to return to Northampton to be looked after by her parents, and she stayed there, living quietly, for the rest of her life.
When she died, few people under the age of 55 will have known who Judy Carne was or that, briefly, she made it very, very big in the US. Her achievements should not be underrated though. Maybe if more of the comedy programmes she starred in had been shown in the UK more people would have remembered her but some day Laugh-In will make a comeback and the name Judy Carne will become deservedly well-known again.
Few people epitomised and lived the sixties better than she did.