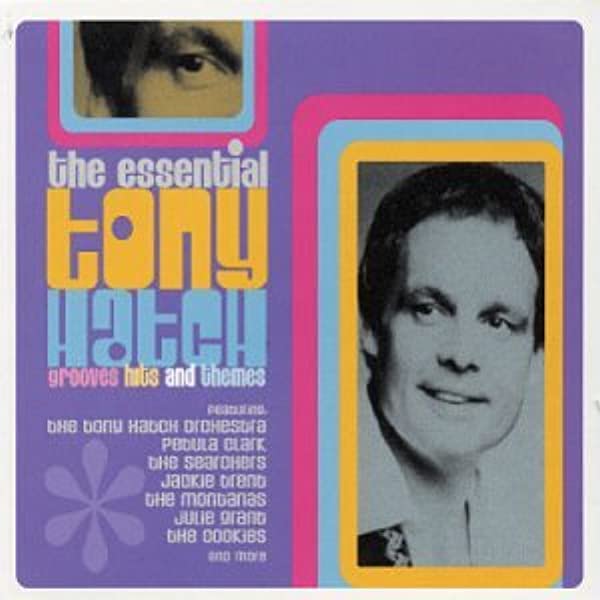 He may have been largely forgotten but his music is remembered by everyone
It continually surprises me just how connected the showbiz world of the 60s and 70s was. So many of the posts below seem to feature the same people in the most bizarre of circumstances. And it isn't, by any means, only Ed 'Stewpot' Stewart, but even he has another walk-on part in the story of the man who composed the soundtrack for 60s and 70s Britain.
No one under the age of 40 will know who Tony Hatch is. Few people over the age of 40 will remember him. But everyone will know his music as it has been omnipresent within our popular culture for over 60 years. Still very much with us, Tony Hatch should be remembered as penning hit records, film scores, advertising jingles and of course, TV themes. He was even the very first nasty talent show judge. Tony Hatch, we salute you!
Starting out as a tea boy with a London music company at 16, he subsequently joined Top Rank Records and was producing acts as diverse as Bert Weedon ('We are normal, we dig Bert Weedon'), Adam Faith and Carry On's Kenneth Connor. Before long he was writing songs and this where the legend that is Tony Hatch really began.
Writing under the pseudonym Mark Anthony, Hatch wrote 'Messing About On The River', a hit for Scottish singer Josh McCrae. At this time he was also writing and producing for the Pye label's American roster which included Chubby Checker, Connie Francis, Pat Boone and Big Dee Irwin. During the early 60s when The Beatles and the Liverpool Explosion were dominating popular culture, on his first trip to Liverpool he discovered a band called The Searchers, who were named after the classic John Ford western, and wrote Sugar and Spice for them, giving the group their first huge number one hit.
As a producer at Pye he worked with some of the greats and not so greats of the 60s music industry. Some of his more interesting collaborations included Benny Hill (great), Bruce Forsyth, Norman Vaughan (not so great), French crooner (and brilliant jazz guitarist) Sacha Distel and the bafflingly successful Craig Douglas (see The Lost World Of TV Ventriloquism below).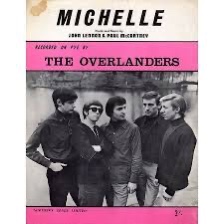 He also worked with The Overlanders, who reached Number One in 1967 with a cover version of The Beatles 'Michelle'. They were one of the few bands to cover a Lennon/ McCartney song which The Beatles hadn't released as a single themselves, at least not in the UK. This song won the Grammy Award for Song of the Year ahead of such easy listening classics as The Impossible Dream, Born Free, Somewhere My Love and Strangers In The Night.
Hatch, with his writing partner of the time, soon to be his wife, Jackie Trent also composed 'Joanna' for the great Scott Walker. Achieving a chart high if No. 7 it helped re-launch Walker's career after he split from The Walker Brothers, who, of course, weren't brothers. This was a time when serious artists like Scott Walker might collaborate with easy-listening supremos like Hatch but he would also sing Jacques Brel as well as his own compositions. In fact, it's a measure of the weirdness of 60s and 70s variety that Walker would perform Brel's 'Jackie' on The Frankie Howerd Show in 1967, or Jimi Hendrix would perform Purple Haze on It's Lulu or Dizzy Gillespie would perform Be-Bop jazz on The Golden Shot (See Like A Bolt From The Blue..The Golden Shot below), all in the early 70s. Strange days.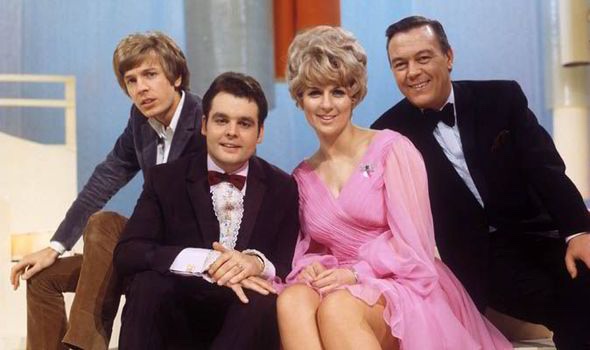 But it was his collaborations with Petula Clark in the mid-late 60s which really made his name. 'Don't Sleep in the Subway,' 'The Other Man's Grass,' 'I Couldn't Live Without Your Love' and the all-time classic 'Downtown' were all huge hits. Many written with Jackie Trent, it was a hugely successful period for Hatch.
If any song is to be associated with Tony Hatch it would have to be Downtown. As a song it still sounds fresh and immediate today, evoking the atmosphere and excitement of a busy metropolis. The song, not surprisingly, was written while Hatch was in New York and the title certainly suggests a busy American city, the word 'downtown' not really being common in the UK, which only added to its uniqueness. He supposedly wrote it with The Drifters and Ben E. King in mind and one can see that collaboration really working, even though Hatch denied ever offering it to them. But Petula Clark made it, pretty much, her theme song and it has been covered by over 150 other artists including Frank Sinatra. It was only stopped getting to number one in the Hit Parade by The Beatles at their popular zenith with 'I Feel Fine' which sold a gargantuan 1.42 million copies and is the fourth highest selling Beatles' single. Interestingly, playing guitar on the Downtown recording session was a young session musician called Jimmy Paige.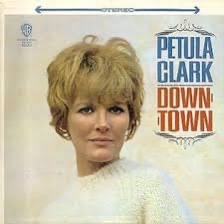 But as well as his huge successes with Petula Clark, Hatch also had a fairly lucrative and still hugely memorable sideline in writing TV themes. Everyone, and I mean everyone, in the UK during the 60s and 70s remembers Tony Hatch theme tunes. Many of which are still synonymous with the programme they were written for, and many of his themes are remembered long after the programme has been forgotten. And it this element of his work which, for me, raises him to legendary status.
I have written previously in this little blog space of how certain TV programmes of the 60s and 70s were more popular than they deserved to be at the time and endured, mainly due to a killer theme tune. Van Der Valk would never have been as successful, I feel, without the brilliant Eye Level by The Simon Park Orchestra or the wonderfully expansive theme for The High Chaparral which provided such up-market packaging for a fairly humdrum 70s western series. Some of Hatch's themes did this for many 60s and 70s series.
It's nearly 60 years (yikes!) since Crossroads hit our screens and for many of a certain age (i.e. me) it is still a memorably bad but much missed series. If a straw poll was taken of people who are aware of Tony Hatch and his work, and there are many, this, I feel, would be the piece of music he will always be associated with, whether he likes it or not. I wouldn't imagine he'd be too happy about this given the scale, quantity and quality of his output over the years but, as Harry Worth would say, there it is. This does not diminish his achievements in any way but everyone is remembered for something. I have written about the amazing Crossroads and its iconic theme elsewhere in this little blog space (See Standing At The Crossroads of (TV) History below) so won't dwell on it too long, but this is the theme of themes. Memorable, catchy, melodic, unusual (in it's use of the oboe and harp) and absolutely totemic. It was even re-worked by Paul McCartney on his Venus and Mars album and this version was eventually used occasionally for particularly sensitive conclusions to episodes (and there were plenty of those!). Thematic genius and, I'm sure, a nice little earner for Tone.
And he repeated it again in 1972 for Emmerdale Farm (it'll always be Emmerdale Farm to me), still played every weekday night to this day and, of course, Neighbours in 1985, composed with his then-wife Jackie Trent, which isn't played every night anymore, but anyone from that era could still sing the opening few lines, even if they didn't watch the programme.
And there was, of course, The Champions. Now, I loved The Champions. At the time. Having watched a few episodes recently I couldn't help but feel the premise of some secret agents having super powers endowed after a plane crash in the Himalayas was silly, not to say repetitive, and the plots formulaic. You waited for most of the one hour episode until the moment when they used their super powers. The rest was pretty humdrum. Despite being very popular it, surprisingly, only lasted two series and 30 episodes between 1968 and 1969. I always thought Alexandra Bastedo (Sharon MacReadie), a great favourite of adolescent boys, was a bit mealy-mouthed and too sweet to be wholesome and William Gaunt (Richard Barrett) a touch miscast as he looked and behaved a little like an Assistant Manager in a Building Society. But that's just me in my boring maturity. However, humming Hatch's theme in my head still gives me a feeling of excitement and anticipation like it did then when The Champions was broadcast all those years ago. For an 8 or 9 year old this was a big weekly event. Bizarrely, and we do like bizarre things at Genxculture, in 2007 Guillermo Del Toro was reported to be writing and producing a screenplay for a big screen adaptation of The Champions. Sadly, to date, nothing has come of it but that would have been interesting. Very interesting.
In those 60s and 70s days when football was severely rationed, and all the better for it, we were sometimes thrown some crumbs of football highlights on a Wednesday night along with the odd boxing match, although I can't really remember any other sports being broadcast, on Sportsnight With Coleman presented by the legendary David Coleman. Tony Hatch's theme tune caught the excitement of the cut and thrust of competitive sport perfectly as the floodlights in the opening credits blazed brightly over the sporting arena. Like so many of his other themes, anyone of a certain age will remember this from the first couple of bars with the anticipation of being able to watch some grainy monochrome floodlit football footage on a Wednesday night a real treat. As Tony himself once said, "With an action show, you need an action theme.' and he gave us that here in spade loads.
He also composed the theme to long-running BBC 2 sociological documentary series Man Alive. Few will remember the programme but everyone will be familiar with the theme music. Other memorable series in which Hatch contributed the theme included suave Gerald Harper upper-crust vehicle Hadleigh and proto-type Holby City teatime daily serial from the late 60s, The Doctors.
Of course, no one's perfect and he was responsible, again with Jackie Trent, for the awful Mr and Mrs theme. An awful theme for an awful programme. Hosted by 'Mr Border TV' Derek Batey, it permeated the myth that all married couples were deliriously happy and knew everything about one another. 'And does he have any filthy disgusting habits that really irritate you?' Derek would giggle as her husband was led to the soundproof box. My favourite question on Mr and Mrs was when some poor dolt was shown four different types of ladies' shoes and asked, 'And which of these lovely shoes would your wife prefer?' How would he know, for crying out loud? He could see the £47 jackpot disappearing before his very eyes. I wonder how many couples' marriages ended in divorce when it became obvious they knew nothing whatsoever about each other? And lovely hostess Susan Cuff would always sign off with, 'Take care. Lots of care' giving the game away that their core audience was probably not in the summer of its life.
What really brought Tony Hatch to the public's attention, however, was New Faces which took over from long-running talent show Opportunity Knocks (See Opportunity Knocks! below) in 1973 and was the first show of its kind to feature a panel of judges. Tony Hatch was one of the original judges and quickly became TV's first Mr Nasty due to his honest and forthright comments on many of the performers. In those days New Faces' judges had to give points out of ten for 'Presentation,' 'Content' and 'Star Quality.' For a troupe of Russian Dancers (a perennial favourite of talent shows) one week Tony Hatch awarded them zero for 'Star Quality' which caused gasps from the studio audience. But he was right. They were hardly going to set the showbiz world on fire but I'm sure they'd get the odd gig in a church hall. The performers were also kept on camera when they were receiving their feedback, which often made for excruciatingly uncomfortable, but entertaining, viewing.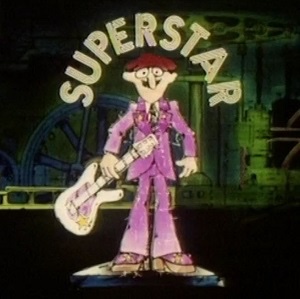 It's important to remember a couple of things in relation to current talent shows, particularly the dreadful X Factor. Tony Hatch actually knew about music having worked in the industry all his adult life. Unlike the venal Simon Cowell who knows nothing about music but does know how an act (and TV programme) might make him money and Louis Walsh who only knows about…..well, I'm not sure what he knows. Tony Hatch didn't humiliate the contestants by featuring the poor deluded ones who couldn't sing for the delectation of the viewing audience. He was constructive and did actually offer advice. And, unlike Cowell, he knew what he was talking about.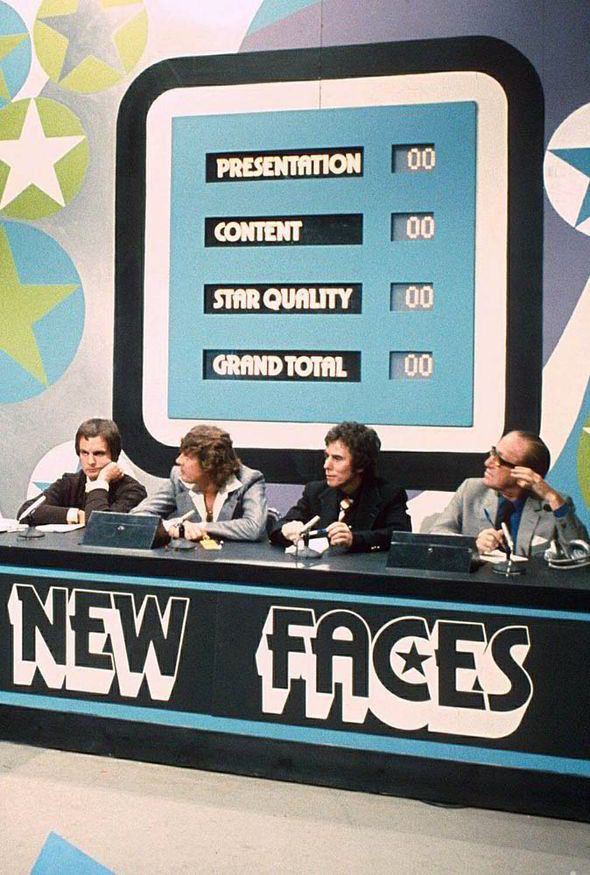 Tony Hatch aside, the New Faces' judges were an odd bunch. Made up of old variety stagers like Ted Ray and Arthur Askey, a few token 'with-it' members such as record producer Mickie Most and then-DJ Noel Edmonds, showbiz insiders like Genxculture favourites Crossroads' matriarch Noelle Gordon (a Hatch connection here!) and amateurish teenage pop show producer Muriel Young, the father of Ed 'Stewpot' Stewart's 17 year old wife, manager Jimmy Henney but also Ed 'Stewpot' himself (he didn't half get around)! But then the line-up just became surreal (or rather even more surreal). TV agony aunt Marjorie Proops, Hammer Horror actress Ingrid Pitt, dog-food advertiser and Liberal MP Clement Freud and, quite unbelievably, 'clean-up-TV' campaigner Mary Whitehouse! Eh? Tony also wrote the very popular theme music for New Faces entitled 'Star' which was sung by ex-wild man of rock and former lead singer of The Move, Carl Wayne which became a minor hit.
You're a star, superstar

On you go it's your finest hour

And you know that you'll go far 'cos you're a sta-ar
A verse almost everyone could recite in those days.
In later years Hatch's marriage to Jackie Trent ended acrimoniously after he ran off with her best friend and after living for many years in Australia he moved to Menorca, Spain where he still lives. In 2013 he was inducted into the Songwriter's Hall of Fame and about time too.
For every Downtown, Hatch also had a Mr and Mrs and for every Crossroads he had a Neighbours but the fact is, these songs and tunes still endure after all these years and no one encapsulated a particular time in music like the great Tony Hatch.